Check out the the top things you can do at one of the most popular highland in Malaysia, Genting Highland.
20th CENTURY FOX WORLD MALAYSIA
The 20th Century Fox World Malaysia is slated to open by the end of 2018, but it's expected to be one of the most exciting theme parks in Malaysia. Replacing the Genting Highlands Outdoor Theme Park, expect 25 thrilling rides and attractions inspired by Hollywood blockbusters.
AWANA HORSE RANCH
If you're tired of the bright lights and kitschy slot machines, then take to the cool hillside, saddled atop a beautiful horse and take in the sights of the greenery of the tropical forest. The equestrian centre is located within the Awana Genting Highlands Golf & Country Resort; it's a good way to spend time within the lush jungle without having to hoof around on your own two feet.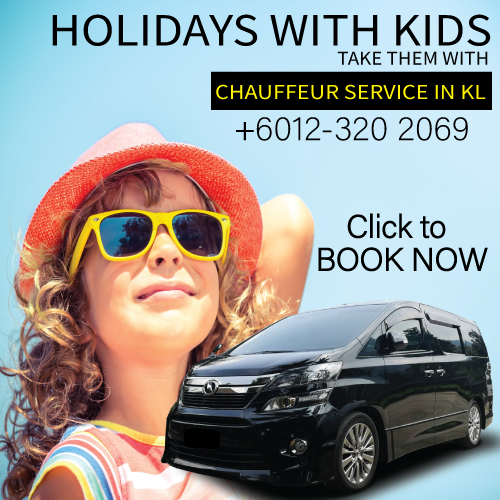 AWANA SKYWAY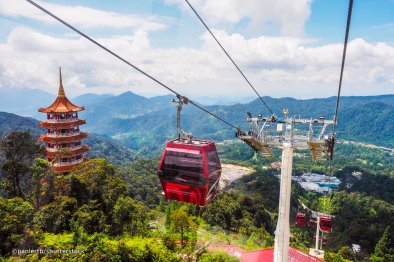 The Awana Skyway is one of the most convenient ways to reach the peak of Genting Highlands, where you can find an array of shopping, dining and entertainment options. Operating between 07:00 and 00:00, this state-of-the art cable car system takes about 10 minutes from Awana Station to SkyAvenue Station.
BUTTERFLY WONDERLAND GENTING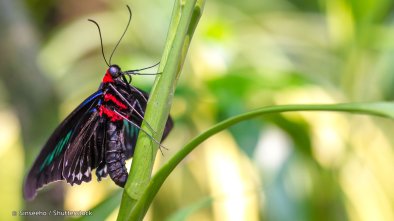 Butterfly Wonderland Genting is an expansive garden where hundreds of butterflies roam freely, making it a popular stop amongst animal lovers and families in Genting Highlands. Open daily, it's also part of Happy Bee Farm, where you can learn about bee farming and purchase natural honey-based products.
CHIN SWEE CAVES TEMPLE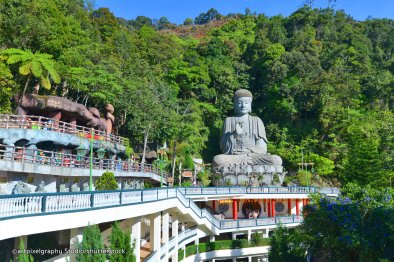 Situated on a 28-acre plot of rocky forested land, the Chin Swee Caves Temple is situated in the most scenic site of Genting Highlands. This Taoist temple was erected in honour of Reverend Master Chin Swee, a religious figure renowned for his ability to summon rain and drive away evil spirits.
GENTING CASINO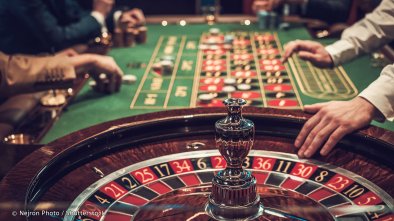 Genting Casino is one of the most popular evening activity venues in Genting Highlands, where you can test your luck at winning a massive pay-out. Established in 1971 by Resorts World Genting's founder, Tan Sri Lim Goh Tong, the casino was the first land-based casino in Malaysia.
GENTING CLUB CASINO
Genting Club Casino is one of the many gambling centres you can find in Genting Highlands, attracting travellers and locals looking to win a massive pay-out during their holiday. It offers a wide range of electronic table games, slots machines, and tables offering the usual array of games.
GENTING HIGHLAND MOUNTAIN SIDE
Genting Highlands sport some lush tropical greenery in stark contrast to what you would expect from this supposedly glitzy Asian-style Vegas hillside station. While it may not sound like much of an interesting venture, going out for a stroll is a really good idea; the crisp air as well as the spectacular views of the lush greenery and surrounding mountainside are all simply spectacular.
GENTING STRAWBERRY LEISURE FARM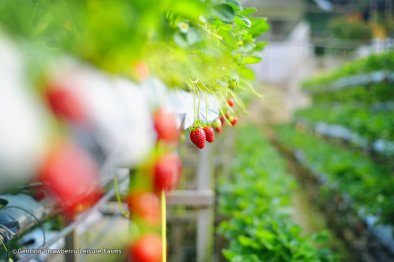 Genting Strawberry Leisure Farm is a family-friendly attraction in Genting Highlands, where you can spend an afternoon exploring its many colourful fruit farms and flower gardens. Set within Bandar Gohtong Jaya, it's accessible within a six-minute drive from the Genting Premium Outlets and Awana Skyway cable car station
HAPPY BEE FARM GENTING
Happy Bee Farm Genting offers visitors a first-hand yet safe experience on bee farming in Genting Highlands. It houses a butterfly farm, café, and retail outlet selling reasonably-priced products such as bee pollen, royal jelly, propolis, and natural honey.
LIM GOH TONG MEMORIAL HALL
Be inspired by the story of Tan Sri Dato Seri (Dr.) Lim Goh tong, founder of the Genting Group. Renowned for his vision and courage, this enigmatic man successfully transformed Genting Highlands from an unexplored hilltop into one of the world's most successful casino-oriented hill stations.
PICTURE HOUSE CINEMA GENTING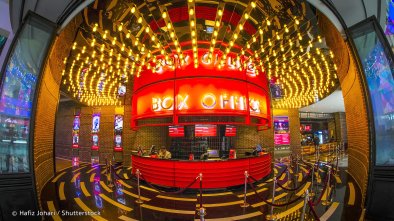 Picture House Cinema Genting is where you can catch the latest blockbusters in Genting Highlands. Located on Level 1 of SkyAvenue Shopping Mall, it houses four spacious cinema halls fitted with 170 seats as well as state-of-the-art screens and a Dolby Atmos audio system.
SENIKOME PENG HENG EAST COAST ARTS & CULTURAL CENTRE
The SeniKome Péng Hēng East Coast Arts & Cultural Centre in Genting Highlands houses a massive collection of artefacts, textiles, traditional games, and handicrafts sourced from east coast regions in Malaysia.
SKYCASINO GENTING
SkyCasino Genting is known as the largest casino in Genting Highlands, spanning two floors with eight dining venues, a massive LED screen on the ceilings, and a variety of gaming tables and slot machines. It's located within SkyAvenue Shopping Mall and operates 24 hours a day, making it a popular entertainment centre among adult visitors.
SKYSYMPHONY GENTING
SkySymphony Genting takes shoppers by surprise with its unique orchestra of audio, visual and motion graphics in Genting Highlands. Also known as the Theatre of Lights and Sound, it's widely regarded as Asia's largest permanent winch installation. This family-friendly and free visual experience lasts around 15 minutes
THE ARENA OF STARS
Genting Highlands' Arena of Stars has played host to a multitude of international acts from Boyz II Men to Leona Lewis. The fully roofed amphitheatre equipped with state-of-the-art sound and lighting systems is one of Malaysia's top music venues.
VISION CITY VIDEO GAMES PARK
Vision City Video Games Park is an indoor arcade centre within Genting Grand, where visitors of all ages (especially children) can enjoy hours of fun during their visit to Genting Highlands. Open daily, there are over 400 types of entertainment options here, such as interactive games, skill-based games, kiddie rides, and redemption games.
WORLD OF PHALAENOPSIS (ORCHARD FARM)
Flower lovers will fall head over heels in love with the World of Phalaenopsis. This farm houses an assortment of some of the most beautiful and exotic orchids; there are over 398 varieties of these flora types' in various hues of pink, yellow, purple and white.
——
Credit to : Hotel.com