With its cool air, lush hillscape and touch of colonial nostalgia, Cameron Highlands lures both locals and globetrotters to this weekend wonderland. Here is a comprehensive list of things to do in the highlands, from the not-to-be-missed activities, to uniquely local favorites. Keep this for your next trip!
WHY CAMERON HIGHLAND IS THE BEST PLACE?
No visit to Cameron Highlands is complete without visiting the vast tea plantations. Thanks to its fertile valleys and cool climate, the British realised that this was ideal for planting tea, even developing the area into a hill resort in 1925. Now it is the leading tea-growing region in Malaysia.
It's easy to imagine yourself in a different country as you stand in the middle of this majestic sea of green. Some of the famous brand of tea such as BOH Tea, Bharat Tea and Boh Sungai Palas are plants in this area.
WHAT'S BEST IN CAMERON HIGHLAND?
The Cameron Highlands span some 71,000 hectares of land, so there is a huge amount to do here, especially if you're a nature lover and fancy jungle trekking or scaling the most famous peak in Pahang, Mount Brinchang.
Here are the 25 best things to do in Cameron Highlands:
TOUR THE BOH TEA PLANTATION
BREAKFAST AT 200 SEEDS CAFE BY ABG STRAWBERRY



Credit image from https://rojakdaily.com/

SMELL THE ROSES AT MRS ROBERTSON'S ROSE GARDEN



Credit image from https://rojakdaily.com/

CLIMB MOUNT BRINCHANG
TOUR THE ORANG ASLI VILLAGES
PLUCK SOME FRESH STRAWBERRIES AT RAAJU'S HILL STRAWBERRY FARM


Credit image from https://rojakdaily.com/

VISIT THE TIME TUNNEL MUSEUM
GO TO JUNGLE TREKKING
ADMIRE SAM POH TEMPLE
ENJOY HOT STEAMBOAT DINNER CUISINE
EXPLORE THE BUZZ AT THE EE FENG GU HONEY BEE FARM
SPEND THE MORNING AT PASAR PAGI



Credit image from https://rojakdaily.com/

TREK TO THE ROBINSON WATERFALLS



Credit image from https://rojakdaily.com/

VISIT THE MAH MERI ART GALLERY
EXPLORE THE AGRO TECHNOLOGY PARK



Credit image from https://rojakdaily.com/

EAT LAVENDER ICE CREAM AT THE LAVENDER GARDENS



Credit image from https://rojakdaily.com/

VISIT THE SRI THANDAYUTHAPANI SWAMY TEMPLE
HAVE DINNER AT THE NIGHT MARKET
CHECK OUT THE BUTTERFLIES AT THE BUTTERFLY FARM
ADMIRE THE CACTI IN CACTUS VALLEY



Credit image from https://rojakdaily.com/

PLAY A GAME OF GOLF
GO BIRD WATCHING
CHECK OUT THE MOSSY FOREST
VISIT BIG RED STRAWBERRY FARM
HAVE TEA IN A TUDOR MANSION
ADMIRE FOR THE BIGGEST RAFFLESIA FLOWERS
WHICH IS THE BEST MONTH TO VISIT CAMERON HIGHLANDS?
NOVEMBER is considered as the best month to visit Cameron Highlands. The best from February to April the weather gets a little dry compared to monsoon season, while still acting as a savior from the heat of neighboring cities such as Kuala Lumpur itself.
IT IS WORTH VISITING CAMERON HIGHLANDS?
Tours can be very hit and miss. But, sometimes it can be a great way to see a number of places that might be hard to get on your own if you don't have a car!
Some of of the visitors seam to take a taxi and some will share a taxi-van to walk around the entire beautiful highlands.

But it is recommended if you rent a chauffeur service for more comfortable and fun tours. Especially when it attached with the experience tour leaders' driver.
HOW MANY NIGHTS SHOULD YOU STAY TO EXPLORE CAMERON HIGHLANDS BEST TOUR?
Spend 2 nights at Cameron Highlands is just enough to explore and discover the beautiful, peace and cool temperature of this place. But if you like longer hikes, you might need more time.
WHERE SHOULD I STAY WHEN VISITING CAMERON HIGHLANDS?
Here are 10 best places to stay in Cameron Highlands:
1. MOONRIVER LODGE
2. FATHER'S GUESTHOUSE
3. NOVA HIGHLANDS RESORT & RESIDENCE BRINCHANG
4. THE LAKE HOUSE
5. THE SMOKEHOUSE HOTEL & RESTAURANT BY THE GOLF COURSE
6. ARUNDINA CAMERON HIGHLANDS
7. HOTEL DE'LA FERNS CAMERON HIGHLANDS
8. CAMERON HIGHLANDS RESORT
9. STRAWBERRY PARK RESORT
10. PLANTERS COUNTERY HOTEL ( THE BALA'S HOLIDAY CHALET)
WHAT SHOULD I WEAR IN CAMERON HIGHLANDS?
Lightly does it. The lowest temperature in Cameron Highlands is about 10-15 degree Celcius. but that's pretty rare nowadays.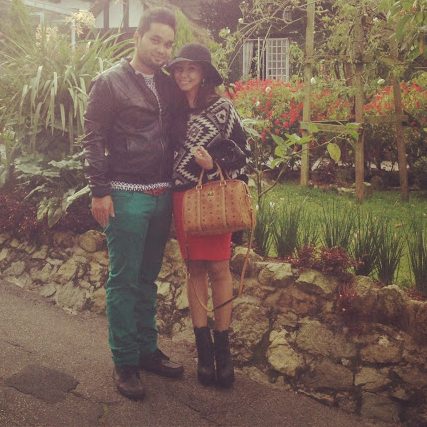 You can dress as usual during the day and in the evenings, a light shawl or thin sweater will do.