Worried that the kids will be bouncing off the walls in sheer boredom during the school holidays? Or they'll be glued to cartoons or playstations along the holidays? Here are some ways to keep them entertained, active and out of trouble. At a budget of RM50 and below.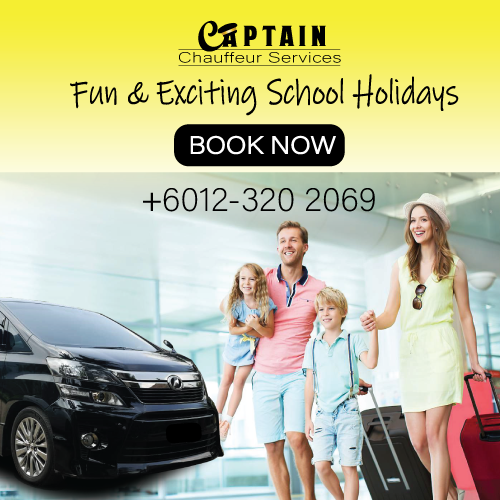 1. Playground – RM19.90
Location: Lot G-6, Arcoris Mont Kiara, No 10, Jalan Kiara, Mont Kiara
A playcafe catered for children 5 years and below. We provide a fun and secure play space for the children while the parents enjoy a nice cup of coffee. We have a play set with a slide, monkey bars and a fireman's poll for the toddlers and preschoolers to explore.
We have a nice little nook with toys for the crawlers to practice their motor skills. We've just recently added some scooters for the older kids to enjoy outdoors too. 
2. MuayFit Kota Kemuning – RM31.50
Location: Level-2-16 Gamuda Walk 12, Persiaran Anggerik Vanilla, Kota Kemuning Section 31, 40460 Shah Alam, Selangor.
Fun group training for kids aged 4-6, focusing on the improvement of their motor skills, balance, and also coordination, using fitness exercises coupled with techniques of Muay Thai.
3. Entrance to Kidzooona by Aeon Fantasy – RM9
Location : Aeon Mall: Cheras Selatan, Taman Equine, Putrajaya, Subang Empire, Shah Alam, AU2, Rawang, Aeon Big Mid Valley, Central I-City .
Give your kids the best playtime experience at kidzooona in Klang Valley!
This all-you-can-play discovery learning center provides a unique educational play experience for children. Located at the heart of Klang Valley, this concept park is a bright spot amidst the hustle and bust of the city. Inspired from Japanese daycares, kidzooona's hands-on approach and innovative games make learning fun and exciting.
Let your kids learn how to socialize and watch as their physical and mental abilities develop naturally. Parents can also join in, providing a chance for families to bond over activities. Free shoe lockers are provided and, if you'd rather relax, there is a comfortable sitting area for parents or guardians. Perfect for kids of all ages, kidzooona is a must-visit place for your next family day. Book now for an unforgettable weekend entertainment!
4. ARV Augmented Reality The Curve – RM12.20
Location: The Curve, Lot 245C, Second Floor, Mutiara Damansara, 47810 Petaling Jaya, Selangor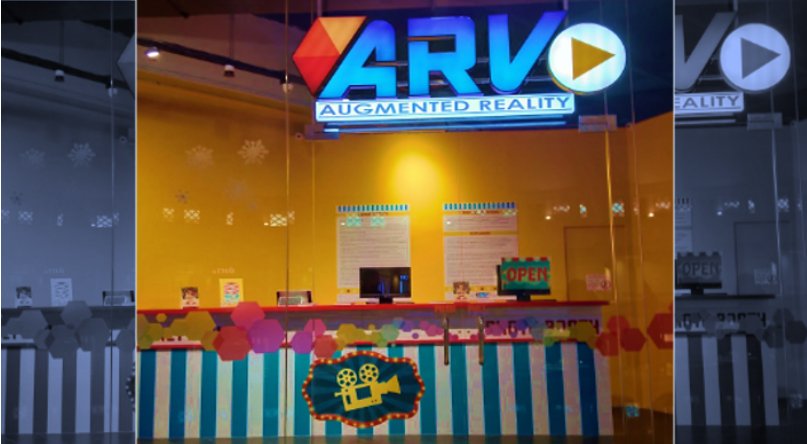 BE THE STAR OF YOUR OWN SHOW
ARV Interactive Holdings is proudly present Augmented Reality scenes that encompasses space, wilderness and the vast ocean whereby you can touch all you can see in the scenes. This rare opportunity to interact with captured scenes will provide you with endless wonderful memories!
EVERYONE IS THE STAR IN THE FINAL VIDEO PRODUCTION
This is an opportunity for everyone to enjoy themselves tremendously when facing the LED 'Big Screen' 3D animation of a superb quality production that appears before them and allows them to interact and immerse themselves for an amazing video production.
Nothing ignites one's memory better than photos or videos that are exceptionally unique. Standing next to polar bears, patting a rhino, walking towards a dinosaur, having penguins playfully running in front of you and patting the ferocious leopard etc.
Their entire fun-filled excitement and enjoyment is captured by our state-of-the-art auto snap-share camera and the entire video captured can be viewed at the photo booth.
5. CRAFTOMON'S by OPEN PLAYSCHOOL: Magic Bead Workshop – RM15
Location: L2.02 MyTOWN, 6 Jalan Cochrance, 5100 Kuala Lumpur
Magic bead is fun, easy and also known as a focusing activity. They can improve a lot of skills just by doing this activity such as by grasping and in hand manipulation skills are used. Then, it allows them to identify and recognize the difference of shapes, colors and position of object and require them to do some planning such as what they will make, what color they want to use.
Exhausted with kids activities? We can help you save your energy in transportation service. Book our service now.